Who We Are?
JPS Foundation was established in 1986. Thereafter it is registered as voluntary organization in 1992. The main objective of the organization is social and economic development of village persons. Community development of rural on the basis of ideology & principle of genius person "Swami Vivekananda"..
The organization presently working in the Raebareli, Lucknow, Fatehpur, Amethi, Azamgarh, Allahabad, Gazhipur, Aligarh, Agra, Mathura, Saharanpur District of UP and Gopalganj & Seewan of Bihar State. These are the backward and underdeveloped districts of U.P. & Bihar. Its main sector of operation are child education & rights, Women Empowerment, health & family planning, Agriculture development, water Resources and sanitation program, capacity building of local community, self employment, pollution control and undertaking other integrated rural develope me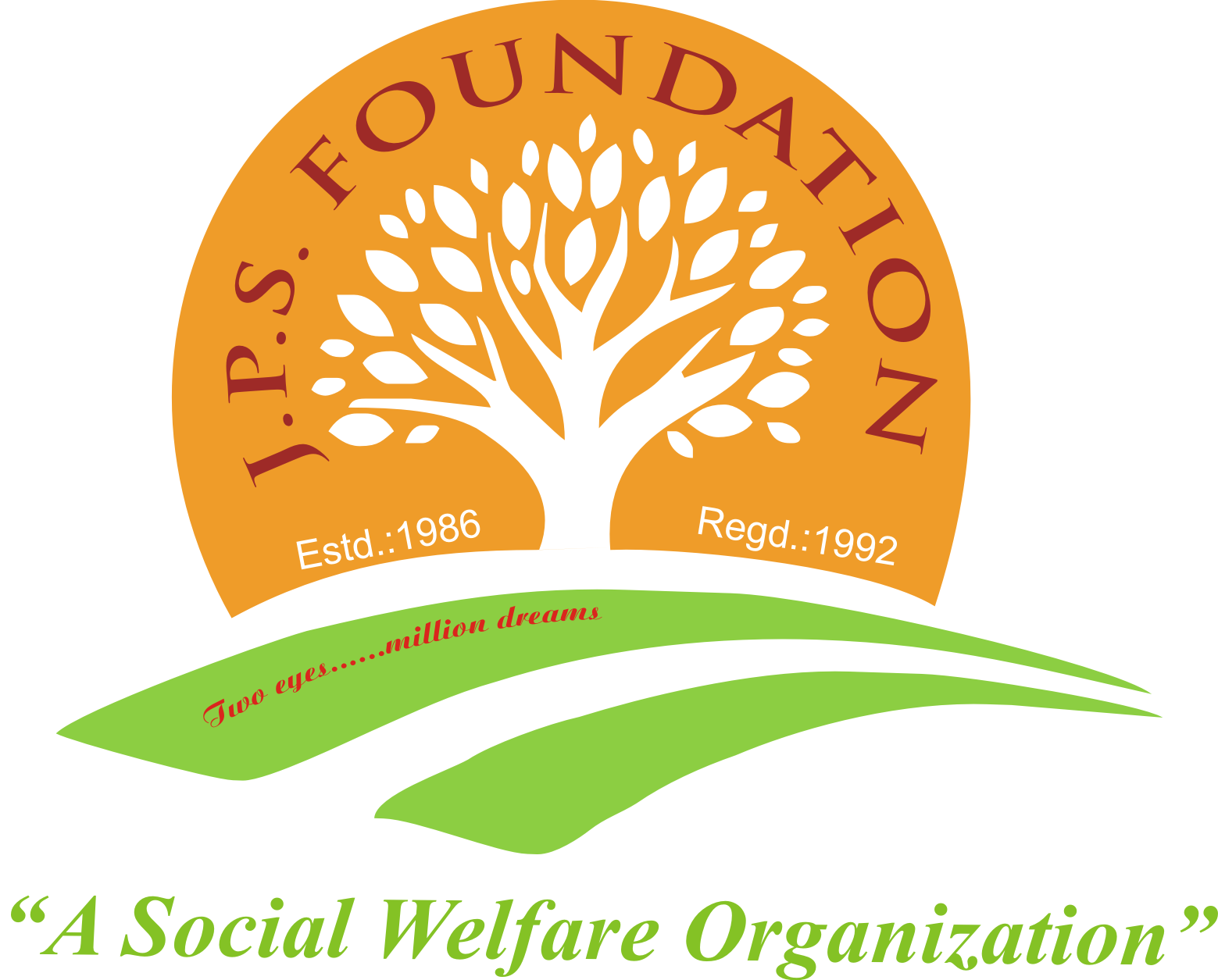 INTERVENTIONS
JPS promotes people's participation directly and involves and organizes the community through better rapport building, awareness building and training. JPS believes that the rural poor are capable of determining and building their future, provided that they are supported and facilitated properly. Given below are the various interventions with different stakeholder groups.
Organisation Based
Community Based
•Survey,Need Assessment and Documentation.
•Training.
•Advocacy meeting with Govt. &Non Govt. Staff.
•Selection of Programme staff.
Program Participant Based:
•Home Visit, Trainings, Meeting & Exposure visit.
•Distribution of IEC Material and Resource promotion.
•Monitoring & Evaluation.
•One to one & one to group, Focus group discussion.
•Patient referral.
•Cultural activities, Event, Audio & Video Film Show.
•Interview
•Relationship Building with gram panchayat.
•Formation of program stakeholder groups.
•Health Camp.
•Advocacy Meeting & Networking.
•IEC Material of Poster, Banner and Pamphlets
•Issue sensitization of motivation through meeting and training.
•Cultural activity of Songs. Street Play, Puppet/Video, Magic Show and Rally.
•Follow-Up.
SPECIALITY OF ORGANIZATION:
Primary to Degree Level Education.
Health and Family Welfare.
Care of Aged persons.
Water and Sanitation.
Women Empowerment.
Training on Capacity Building, Skill & Personality Devpt., Self-Employment and placements.
Grass Root Level Survey, Need Assessment, Capacity Building & Mass Awareness with P&E Media.
Staff capacity building on MIS Reporting, Monitoring & Evaluation.
Co-ordination with Associate agencies, Bank, PRI, Stake holders.